I'm happy to announce today for download the release of my first custom WordPress theme called Squared 2!  It still has some little minor things including no support for IE, but I'll let the the wordpress dev's take care of changing that.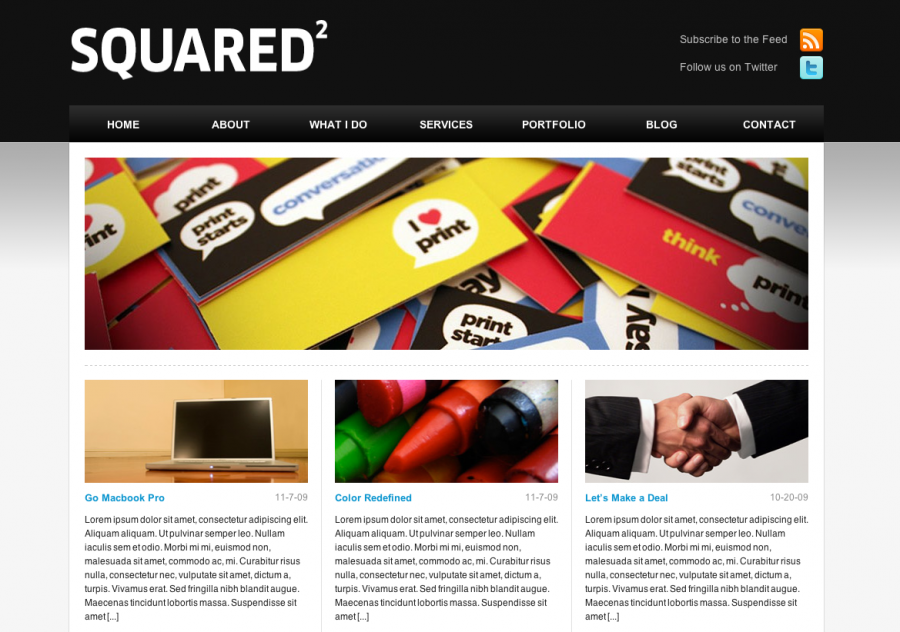 You can see a live demo here.
So without further ado your download link:
Any questions or support needed feel free to leave it in the comments section. Thanks.
UPDATE: In the next version 1.1 I will be including a help text and fixes.